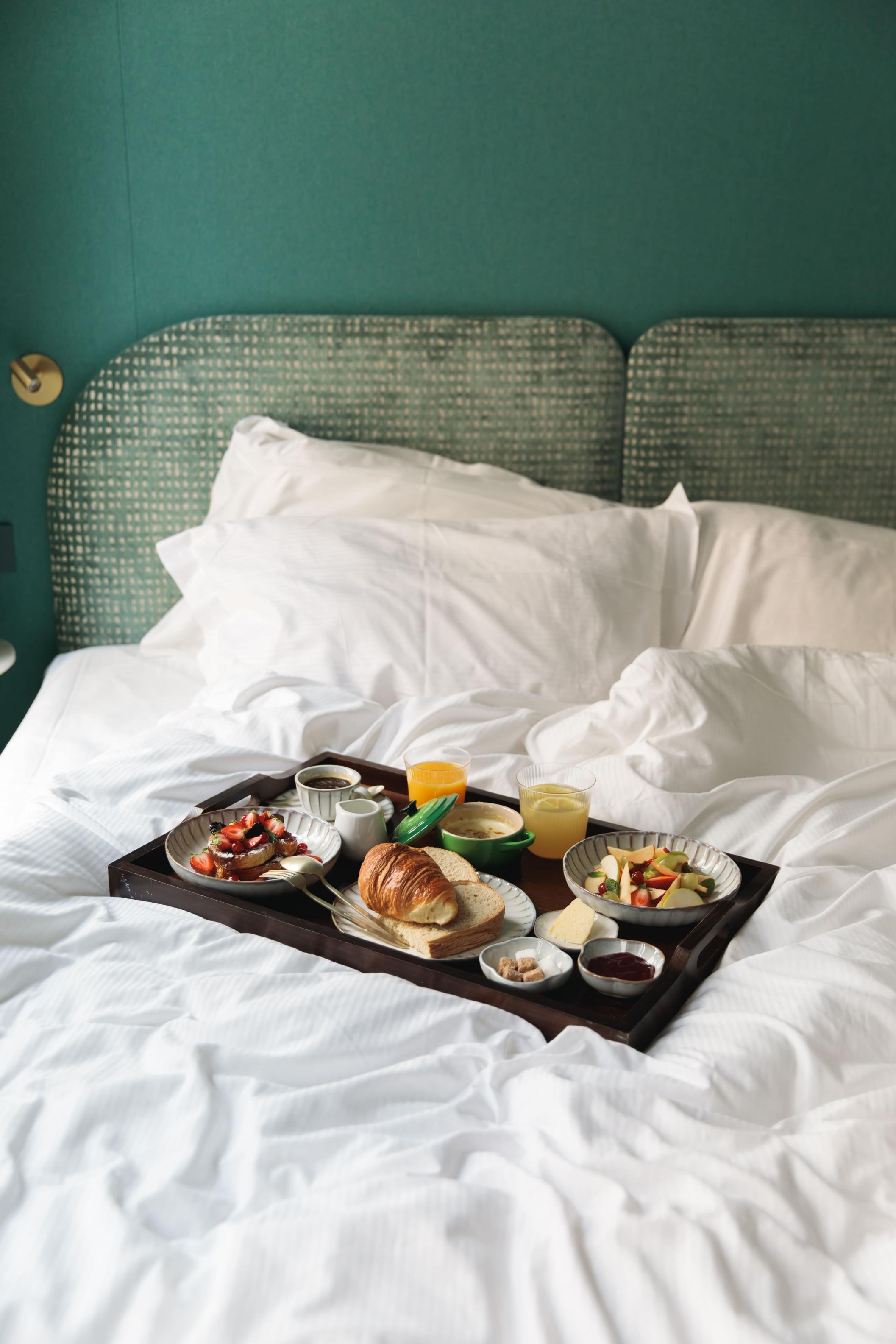 Bon appétit
Flavours & Gourmet Treats
Breakfast
Indulging your appetite
At the Hotel L de Lutèce, traditions are in flavour. We believe that breakfast has to place the emphasis on authentic taste unchanged, or barely so, over time. The first meal of the day is served at the table and suited to both guests in a hurry or those who take a more leisurely pace, and is concocted according to an old proverb: "Never let go of the hand of the child you once were". We are therefore pleased to present our breakfast-for-pleasure menu, which has the gift of bringing back your gourmet childhood memories. Baked eggs, whose flavours change with the season, melt-in-the-mouth French toast and regressively creamy hot chocolate are just some of the tempting comforts that are the hallmark of the L de Lutèce spirit.
Traditional baguettes and Viennese pastries naturally grace the table, too, and attract a selection of artisanal jams from Raphaël. It also goes without saying that our choice of cheeses and dairy products are supplied by our nearest neighbour, Franck, the Île Saint-Louis' creamery specialist. And as sourcing our products locally is a priority in terms of quality, Susu, the premium greengrocer in the rue Saint-Louis-en-l'Île is our official supplier of fresh produce, from fruit in season, aromatic herbs and mesclun, to invigorating squeezed juices. To meet the needs of all our guests, an assortment of whole grains, breads, cereals and vegetable milks is also available for allergy sufferers and those requiring gluten-free products.
Breakfast is served from 07.30am to 11.30am.
€21.00.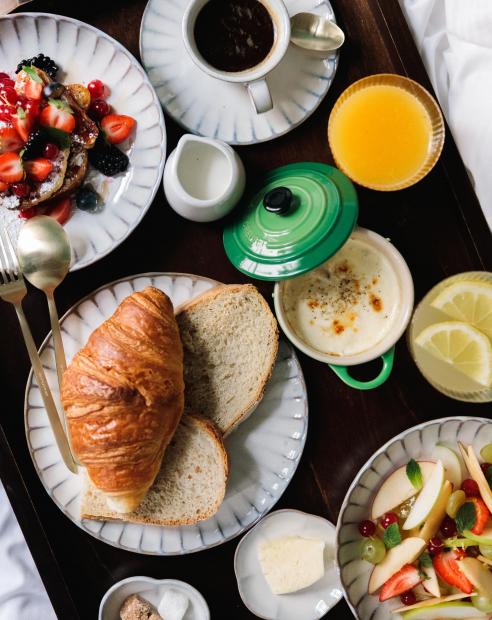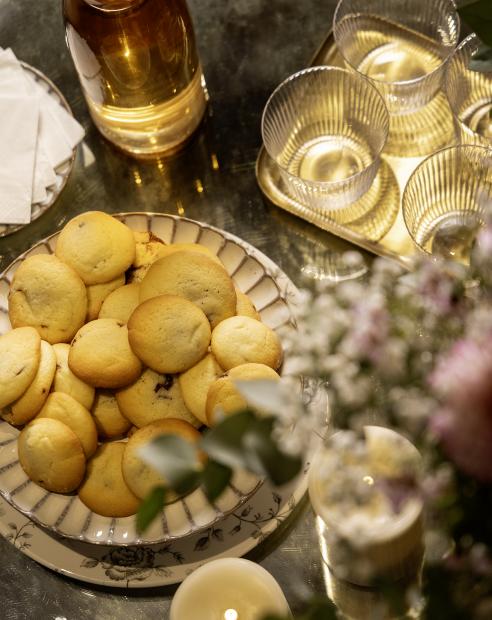 Gourmet rituals
Bon appétit !
It is likely that during your stay in Paris and at the Hotel L de Lutèce, you will lose all track of time. Yet, certain times of the day call for a break and sustenance. To have a chat and a snack: teatime is from 2.30pm to 5.30pm, with complimentary refreshments served in the lounge-library or under the glass roof, depending on the mood of the day. Enjoy a typical Parisian treat, little madeleines fresh out of the oven with a selection of teas from Palais des Thés. Different delicacies for different times of day: before you retire, may we be so bold as to offer you a nightcap infusion, as in bygone days? A few sips of its floral benefits will help you relax. And a crusty chouquette awaits you on your pillow as the last titbit of the day.
Teatime from 2.30pm to 5.30pm – Nightcap infusion from 8.00pm to midnight.
Complimentary.
Room service
Paris-style
Admittedly, the myriad restaurants on the Île Saint-Louis and in the vicinity are extremely tempting. However, if you're looking for somewhere more private to eat, without having to wait, the ultimate place to dine is in your room. If you're feeling peckish day or night, there's no set time for a Marcel Bio organic soup and, according to season, you can choose a chilled speciality, such as cucumber, mint and lemon or a hot one, with carrot, pepper and paprika.
And, just as the Hotel L de Lutèce team cannot help being truly Parisian in every respect, the classic bistro croque-monsieur is homemade, with its finest accoutrements of Paris ham, Brie de Meaux, or even a completely vegetarian version.
And… for dessert? Our neighbour Maison Berthillon's unmissable ice creams offer a pure gourmet experience.
Room service 11.30am — 7.30am.
From €3.00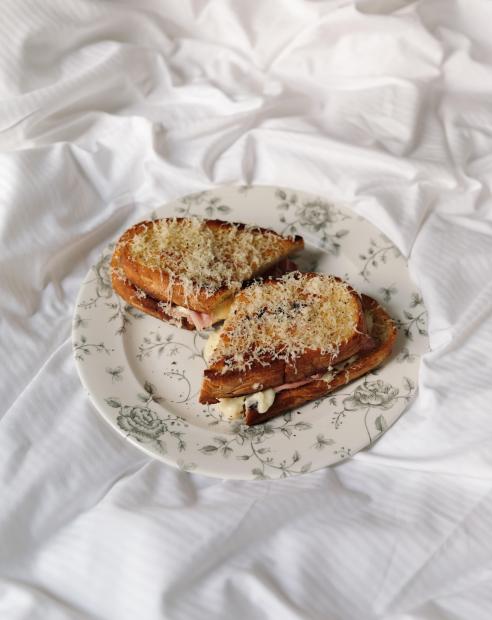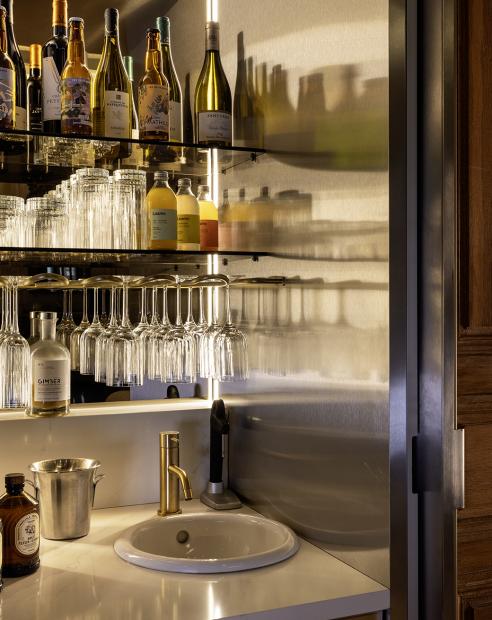 Honesty bar
Among friends
Is it the restful feeling you experience by the fireplace, or admiring the authentic oak wainscoting? The atmosphere of the place inspires confidence and trust. Quite naturally, the Hotel L de Lutèce's honesty bar selection is at one with the peaceful congeniality of the place. There is a choice of wines from small producers, a range of artisanal liqueurs and organic fruit juices to suit spur-of-the-moment choices. For true conviviality, guests help themselves and note down their drinks. From a gulp, an elegant sip, to a small glass of wine — or a digestif — these will be always be quality moments in good company.
Honesty bar from 5.30pm to 11.00pm.
From €6.00, with complimentary savoury snacks.